Bank Simpanan Nasional is the financial holding company of Permodalan BSN Berhad while Prudential BSN Takaful Berhad is an associate company of Bank Simpanan Nasional.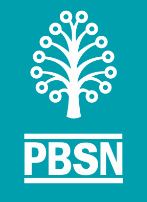 Permodalan BSN Berhad (PBSN), a body incorporated on 13 October 1994 under the Companies Act, 1965, is the asset management arm and a wholly-owned subsidiary of Bank Simpanan Nasional (BSN). The authorised capital of PBSN is RM40,000,000 comprising 40,000,000 ordinary shares of RM1.00 each of which 2,000,000 has been issued and fully paid-up. PBSN commenced operations on 2 January 1995. PBSN has more than 10 years experience as a unit trust fund manager through its maiden fund, Amanah Saham Bank Simpanan Nasional which was launched on 12 January 1995. PBSN has on 8 May 2005 obtained the required licence from the Securities Commission to manage unit trust funds pursuant to the Securities Industries Act 1993. Previously, PBSN was exempted from obtaining such licence by the Securities Commission. With the launch of BSN Dana Al-Jadid, the first Islamic unit trust fund of PBSN, on 18 June 2008, this marks a new phase for PBSN in providing quality investment management services to the investing public.
Address
Permodalan BSN Bhd,

Aras 19, Lot 1,

Bangunan TH Selborn,

153 Jalan Tun Razak,

50400 Kuala Lumpur.
PRUDENTIAL BSN TAKAFUL BERHAD
Prudential BSN Takaful Berhad (PruBSN) was given the approval to operate a Takaful business from Bank Negara Malaysia in early 2006. PruBSN is a partnership between Prudential Holdings (Prudential) and Bank Simpanan Nasional (BSN), two financially strong companies in their respective fields of expertise.
Address
Level 8A, Menara Prudential,

No. 10, Jalan Sultan Ismail,

50250 Kuala Lumpur.