We make it our priority to give you the flexibility for your wealth security.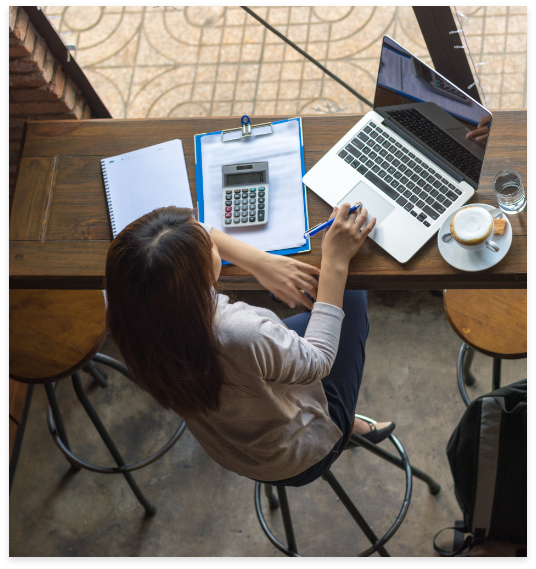 WHAT DOES BSN FITRAH OFFER?
Flexibility




You have the flexibility to contribute for 5, 10, 20 years or until expiry age of 70 or 100.

Customisable




BSN Fitrah does not only provide coverage upon death and TPD, you have the choice to customize your coverage based on your needs. For instance, from 43 CI, accidental coverage, hospital allowance and many other crucial coverages from the list of optional riders.

Tax Relief




This certificate may qualify you up to RM6,000 individual life/medical tax relief a year.
BONUS
Children love to be rewarded and motivated. When you subscribe to BSN Fitrah for your child, he/she will be rewarded with EduAchieve Bonus for excellent academic achievement, as shown:
Exam
Reward (RM)
Minimum Achievement
UPSR
500
Straight A(s)
PT3
1,000
SPM
1,500
STPM/GCE
1,500
A Level
1,500
3As
IB
1,500
42 points
Diploma/Degree
2,000
First Class or CGPA 3.5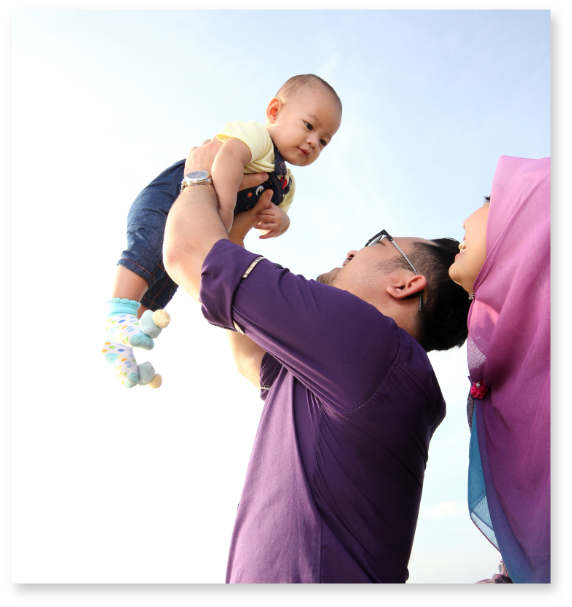 Potential Higher Returns




You shall benefit from more than just protection when you subscribe to BSN Fitrah with Takaful Saver as we give you the opportunity to invest in both local and global funds.

Fulfilling Your Spiritual Needs




Everyone needs protection but not everyone can afford to do so. You can reach out to the hardcore poor and poor families to be protected via Ihsan rider from as low as RM 5 per month. All funds collected from the Ihsan rider will be channeled to support PruBSN Microtakaful Jariyah initiatives.
Death

In the event of death before expiry of the term, the following will be payable from the Tabarru` Fund and/or Individual Special Account:




i. Basic Sum Covered; or




ii. Amount in the Individual Special Account, whichever is higher, plus, the value of units in Investment Unit Account at the price as at next available pricing date following official notification date.

Total and Permanent Disability (TPD)

In the event of TPD before expiry of the term, Sum at Risk will be payable from the Tabarru` Fund.

Entry Age

1 to 70 age next birthday.




*For expiry age 70, maximum entry age is 60 age next birthday.

Contribution and Coverage Terms

Options available for Benefit term are 5 years, 10 years or 20 years or expiry age 70 or 100.

Interest is calculated based on monthly minimum balance and created yearly. 

For BSJ and SGSP interest rate, kindly refer to their respective website. 
BSN Fitrah, fulfilling your protection needs at different life stages with the followings:
Cancer Protector
Lump sum payment upon being diagnosed with Cancer
Accidental Protector Plus
Additional lump sum payout upon death or TPD due to accident
Contributor
Continuous protection even when the unfortunate happens
Spouse Contributor
Continuous protection when unfortunate events happen to your spouse
Crisis Shield
Provide lump sum payment upon diagnosis of any covered Critical Illness
Hospital Benefit
Hospital allowance when you are admitted
EduAchieve Bonus
Rewards on your child's education achievements
Parent Term
Lump sum payout to give your children a head start
Hospital Benefit
Hospital allowance when your child is admitted
Crisis Protector
Additional lump sum payment upon diagnosis of any Critical Illness
Ihsan
Help others through PruBSN Microtakaful Jariyah initiatives
Hospital Benefit
Hospital allowance when you are admitted