Wherever you are in Malaysia, BSN's Ejen Bank (EB) is there to serve you in the absence of a BSN branch office. You can rest assured knowing that almost all your banking transactions are available just around the corner. No place is too far nor too remote. Just look for our authorised agents near you.
OPERATING HOURS
8.00am – 10.00pm
(subject to agents operation time)
BENEFITS
No additional charges.




Cost effective and time saving – Agents are available at the nearest retail stores.




Easy access – service available even at remote places nationwide.




Hassle-free and long operating hours.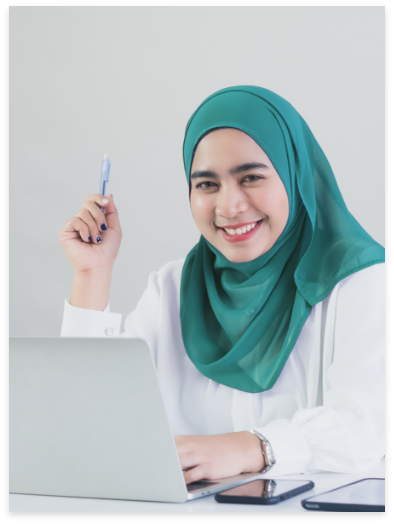 Customer approaches authorised BSN Agent and request for transaction.

Agent uses Point of Sale (POS) terminal to process the transaction.

Customer confirms Personal Identification Number (PIN) and thumb prints at POS terminal.

Agent proceeds with the transaction process.

A receipt will be generated upon a successful transaction.
WANT TO BE A BSN EB AGENT?
Want to be a BSN EB agent and help Malaysians across the nation access a better life? If you've got what it takes, just fill the Agent Application Form and submit it to us. You may even walk in to our centres to apply!
Here are our requirement to be one of BSN's EB Agents:
Local registered companies with minimum of 12 months operational period.
Having GPRS coverage or fixed / land line.
Suitable building infrastructure with permanent mailing address.
Own / register a BSN account under business entity.
Minimum opening EB Corporate account is RM1,500.00

For guideline, view the Completed Form Sample here.

Cash Deposit

Cash Withdrawal

Bill Payment

BSN SSP

Cashless Transaction

Prepaid Top-Up

Account Opening GIRO / GIRO-i
Newsletter (News & Activities)
NOTES:
*Whichever comes first

**Not inclusive GST charge.

***Customer must visit any BSN branch within two (2) months from the date of account opening to update customer information and to apply for an ATM card.

Locate the nearest EB Agents here. 
Get the Agent Application Form here.
Got questions? View our FAQs here.
View our Do's & Don'ts here.